Wet walk through renewed forest
We expected to get wet in the Cranberry Wilderness, a series of ridges (with red spruce forest on the highest elevations) punctuated by two rivers and many creeks in southeastern West Virginia.
Most of our spring and summer trips in West Virginia involved rain, wet forests, wet feet, and sometimes floods. We had to change routes several times to avoid rising waters from daily storms in our May 2018 visit to Otter Creek, Roaring Plains, and Dolly Sods wilderness. The last day we hiked in minimalist sandals through deep puddles as the entire ridgetop became saturated by nonstop rain; we took an old logging road over the ridge to avoid crossing raging Red Creek. A July 2002 hike in Spruce Knob Recreation Area began in a thunderstorm that quickly submerged the trail in water. (Luckily, the rest of the trip was dry.)
We prepared for rain and wet crossings in planning an August 2021 visit, buying hiking sandals and wrapping all food and gear in plastic bags. Sure enough, our visit began in a light rainstorm. Wearing rain gear, we hiked two miles up Beechy Ridge then returned to make camp on the wilderness boundary just as the storm ended for the evening.
No rain the next morning but foggy on the 4000-foot ridge for a hike along North Fork Trail towards Middle Fork of the Williams River. There would be many river crossings, but none too precarious.
West Virginia had drought of sorts for the summer, and water flows were lower than normal. However, the four-day trip was preceded by several days of heavy rain and punctuated by a few showers every day, so abundant vegetation along the trail was always wet. All but the last morning was hiked in raingear.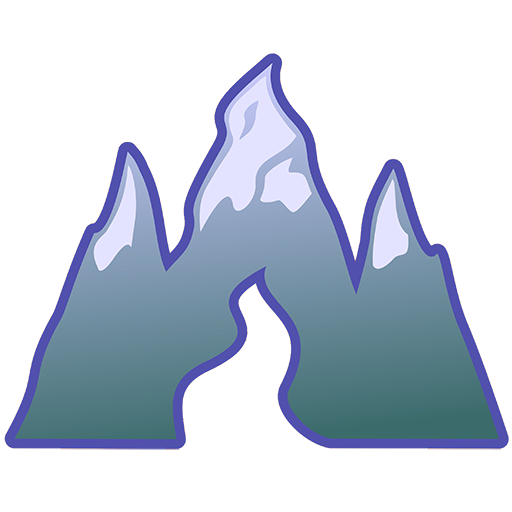 Cranberry Wilderness visit looped through the heart of the largest national forest wilderness in the East, covering half of the 70-mile trail system, mostly on old railroad grades used for logging early in the 20th century.
Red spruce at 4000-4500 feet elevation were completely logged by 1930s but are nicely recovering. Trees should reach the size of the previous old-growth forest (up to 3 feet in diameter and 100 feet tall) in another 100 years if undisturbed. Lush hardwood forest covers lower elevations.
Trails are fair with minimal maintenance; enough foot traffic and a few signs made them easy to follow.
A very wet area that gets about 80 inches of annual precipitation. Although visit occurred after a dry summer with lower water flows allowing easy creek crossings, a few daily showers ensured that vegetation—and hikers—remained wet. Sturdy hiking sandals seemed the best footwear.
The wilderness was part of a 153,000-acre tract purchased by the federal government from private owners in 1934. Named wilderness in 1983 with further additions in 2009, the Cranberry now encompasses 47,800 acres.
Visit statistics: for 4-day backpack included 37 miles, at 2.0 mph, and 275 feet per mile average elevation change.
Go to map below for more information on trailheads, GPS routes, mileages, elevation changes, and photos. (Click on white box in upper right corner to expand map and show legend with NAVIGATION INSTRUCTIONS.)
show more
Long Planned Hike Done Solo
We were intrigued by Cranberry Wilderness almost two decades ago while living in Virginia, after hiking in nearby Spruce Knob Recreation Area. A post hike drive by Cranberry Glades, a bog on the south end of the wilderness which gives the area its name, enticed us to return.
Since we now live in the West, the Cranberry hike was planned in conjunction with a trip to Maryland to visit family. Our luggage included backpacks filled with hiking food, gear, and clothes for the trek. Only stove fuel and matches were added in Maryland.
There was one change we had not planned for. David did the trip solo while I holed up in nearby Marlinton.
I had injured my knee on a three-week July trek to the High Uinta Wilderness (link to be added) in Utah. We thought a cortisone shot and fluid removal would render me ready for the next hike.
Just before our West Virginia trip, I tried a short hike with family in a regional Maryland park. Knee "locked up" again on a downhill section. No backpacking for me. Happily, I discovered a reasonable bed and breakfast place in a town near the wilderness. I could rent a mountain bike and explore the Greenbrier River Trail in the area. Bad knee was okay with cycling.
After 7-hour drive from Maryland we took scenic parkway along the eastern edge of the wilderness. On our short-wet ridge hike, my knee went stiff on last downhill stretch. That confirmed the solo plan. Next morning David began the trip alone.
We set a time, 11 a.m., to meet on the North-South Trail where David planned to emerge on Day4. On our way to the wilderness, we had learned the area had no cell phone service for our service provider, so no way to coordinate. If David was delayed by a mishap, no way to let me know.
Cruising the Cranberry
Unleashed from his gimpy hiking partner, David made good time dropping to lower side of wilderness. Since our freeze-dried meals and breakfasts were made for two, he packed light with no stove and only snacks, cliff bars, jerky, and cheese for his provender.
The GPS did not work very well under the tall canopy particularly when stopped, but edited data indicated he hiked 15 miles the first day solo despite frequent stops to take photos of flowers, trees, creeks, and other features. The Middle Fork Trail, an old road following river down, was good with few down logs and only ankle-deep river crossings.
The loop back up began with a confusing Little Fork Trail junction that was grown-over with vegetation and did not agree with a GPS track David had gotten online; but he eventually thrashed his way through dense vegetation and two crossing to the lightly used trail—in an untimely thunderstorm.
Rain conveniently stopped in time for camp on a non-silty tributary to Little Fork Creek (main creeks immediately became silty in rain). He saw no people all day.
Next morning—after a dry night—a hard rainfall soaked the tent just when David was thinking about getting up. Although rain quit by the time he broke camp, brushy trail was sopping wet and he hiked all day in rain gear. The little-used Little Fork trail required some trail-finding at points. On a ridge he crossed the longer North-South Trail (which would serve as his route out the next day) and dropped down Birch Log Trail for an extra loop to check out the Tumbling Rock Shelter on the Cranberry River
At Tumbling Rock, David encountered a brand new shelter and group of volunteers doing final work on it—along with their pickups, kids, spouses, and dogs milling around. Friendly folks offered beer and food, but he declined. (Seven shelters on the Cranberry River are along 11 miles of road just outside wilderness. The Cranberry Backcountry Road divides wilderness from the Cranberry Backcountry Area. Monongahela National Forest staff manage this area for a primitive, non-motorized backcountry experience for hikers and mountain bikers. The road is ordinarily closed to vehicles but Forest staff or volunteers can use it for shelter maintenance.)
David was actually a bit shocked to find a West Virginia tailgate picnic instead of a nice lunch break in wilderness solitude at the shelter, so he focused on drying out his wet gear and left. Open-grown trees on the riverbank in sun and breeze offered nice drying racks.
He then hiked up Tumbling Rock Trail for a quiet lunch, filtered water for ridge camp, and then connected with North-South Trail for last leg of journey. A beautiful high point on the trail in red spruce changed plans to camp further up the trail to facilitate next rendezvous with Cindy.
Red Spruce Rendezvous on North-South Trail
Meanwhile, on Day4 I drove from Marlinton to the North-South trailhead where David and I had parted company, arriving just before 10 a.m. Worried that David might get there before me and take a hike on one of several parallel trails, I looked for notes and left my own at the wilderness entry kiosk and first trail junction.
At 11:10 a.m., about 1.5 miles down North-South Trail—a beautiful corridor through a red spruce grove—I spotted David striding along. Mission complete.
The North-South Trail was a gentle slope, but my knee did not act up.
show less
Google Map
(Click upper right box above map to "view larger map" to see legend including NAVIGATION INSTRUCTIONS; expand/contract legend by clicking right arrow down/up)